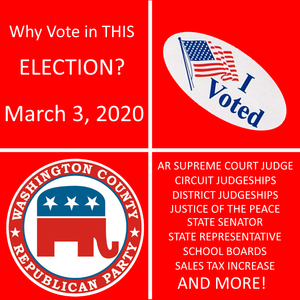 Why is the March 3 election important if there are no primaries in my precinct?  Where can I vote early?  Here are the answers.
---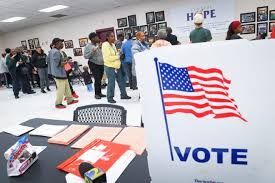 March 3rd is the spring preferential primary. 
Early voting starts
February 18th.
 Please make it a point to vote in the primary to show your strong support for President Donald Trump. 
---
• news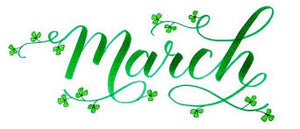 Our March meeting will be held Tuesday, March 19, 2019.   For full details, see the official Call To Meeting here.
---
• news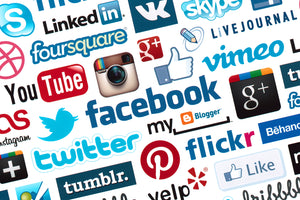 New Focus on Technology and Communications at the WCRC In February, the Executive Committee and Chairman Jim Wilson of the Washington County Republican Committee voted to establish a new Technology and Communications Committee.   At our February General Meeting, several volunteers stepped forward to serve on the committee Chaired by Todd Crane, and we look forward to a strong launch with the first meeting scheduled for March 7 at 6:30 PM. The WCRC Executive Committee is...
---
• news

On Tuesday, January 22nd the WCRC elected its new leadership team.